Improving Magazine And Catalog Production Efficiencies Through Paper
Every magazine and catalog is a brand that can be enhanced by balancing its high-quality, high impact look and feel with production efficiencies and cost-containment concerns. Magazine and catalog publishers can realize substantial savings by evaluating the paper grades and basis weights they currently use to deliver the publication's brand image.
Paper Grade Considerations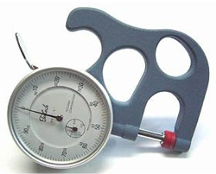 Frequently, inaugural issues of magazines and catalogs are printed on bright, heavyweight coated papers that grab the attention of potential readers and advertisers. While these papers help the new publication stand out among its competition, they also add to the tactile quality and overall aesthetics of the publication.
As the publication matures, cost and revenue growth can become a concern. At this point, many magazine and catalog publishers may consider lighter-weight papers that maintain a quality image, yet significantly reduce overall printing costs. The selection of lighter-weight papers includes coated freesheet, lightweight coated groundwood papers that are available in a range of basis weights and finishes. Before making any significant changes, however, publishers and catalogers should determine the effect that a change in paper stock may have on the customer satisfaction, advertising effectiveness and brand identity.

Coated Freesheet Papers
As the highest-quality coated papers available on the market, coated freesheet papers are ideal for high-end fashion, design, lifestyle and coffee-table-style magazines. For these magazines and catalogs, image quality is paramount, the finest details must be reproduced to near-photographic quality. To fulfill these requirements, coated freesheet papers offer brightness, opacity, a wide range of finishes, exceptional smoothness and superior image clarity and sharpness. High-end publications also have an extended shelf life because they are frequently kept by the reader for an extended length of time. Due to their archival quality, coated freesheet papers offer definite advantages for extended-life and reference-type publications. Top-of-the-line coated freesheet papers are purchased at a premium and produce pieces with a substantially higher cost than other paper grades.
Coated Groundwood Papers

Coated groundwood papers are an excellent option for lightweight, highly portable publications that are text-heavy, and have full ink coverage and minimal white space. Many magazines, particularly those with limited shelf lives, have successfully migrated from coated freesheet paper to coated groundwood papers, including business-to-business, trade, hobby and special-interest magazines. Titles such as Time, Newsweek and Victoria's Secret are excellent examples of highly successful titles that are published on lightweight coated groundwood stock. Coated groundwood papers offer publishers a high-quality look and feel by providing increased opacity at the selected weight with good gloss coating for vibrant printed images.

Basis Weight
Because lighter basis weight papers deliver the same number of printed pages with fewer tons of paper, publishers are able to purchase less paper but deliver the same number of issues, which results in net financial savings. In addition, because distribution costs are related to weight and fewer tons of lighter-weight papers are shipped, lighter basis weight papers also save on overall distribution costs. Magazines distributed through circulation sales can benefit more from a reduction in basis weight, due to savings in postal costs. Catalog mailing costs can also be decreased as a result of basis weight reduction. Lower basis weight papers generally exhibit less bulk and opacity than heavier papers-qualities that change the look and feel of the magazine or catalog. Publishers who experienced problems with opacity as a result of their decision to use lighter basis weight papers can rely upon layout techniques to limit image transparency and production devices to minimize show-through. By targeting appropriate SWOP ink densities, print providers can match the paper's capacity to hold out ink.
To make lightweight papers more attractive to magazine and catalog publishers, some paper manufacturers have increased the brightness of some coated products and have worked to improve paper's print quality. Unique cost-saving products also have been introduced to the marketplace.

Conclusion
Managing paper weight and grades is a natural way for magazines and catalog publishers to save production costs while maintaining and even building their publication's brand image over the long run. However, too dramatic of a change in grade or basis weight could affect loyal reader's and advertiser's perceptions of the quality of the publication. Paper grade changes and basis weight reductions can be imperceptible if the new paper is designed to emulate some of the qualities of heavier-weight paper. Magazine and catalog publishers should work directly with their Interprint representative to determine the appropriate paper grade and weight for a successful transition.