Turn-Key Print With In-House Mailing
On site mailing services to offer ease of turn-key production for both local and national USPS mail processing.
With our facilities being strategically located within 10 minutes from one of Florida's largest US Postal Periodical Bulk Mail Centers, printed products flow seamlessly from press, into mail processing on state-of-the-art equipment offering fast delivery on all classes of mail.


Interprint Increase's Production

With New Mailing / Inserting
With demand high for our direct mail services, Interprint has installed an additional mailing line to ensure fast project turn times for products that mail via the USPS. "Last year we increased our production hours in our mailing facility, but still needed more fire power" states Scott Morten, President and Co-Owner of Interprint Web Printing …. READ MORE

Mailing Services Include
Our equipment will inkjet on many surface types:
Inkjet Addressing
Multi Unit In-Line Tabbing
Personalized Address Messaging
Label Application
Inserting
CASS Certification
NCOA Update
Mailing List Procurement
International Mailing
Poly Bag
Fin Seal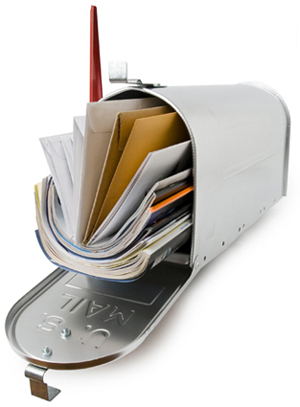 Looking For Ways To Lower Postage Costs?

Try Every Door Direct Mail / EDDM
With Every Door Direct Mail® service from the U.S. Postal Service®, or EDDM for short, you can target markets in nearby neighborhoods / zip codes you want to reach, all at great rates. Simply identify the areas you would like to target, and your printed piece is delivered with the day's mail to every address.

No mailing list needed.
No need to purchase Postal Permit.
USPS discounted postage rates.

By eliminating the need to purchase address lists and by reducing mail preparation time, EDDM lowers mailing costs and allows you to reach a greater number of existing and prospective customers for the same postage budget. EDDM s ideal for coupon magazines, community publications with local advertisers, city consumer magazines, direct mail and much more for audiences within zip codes you have identified to target .


What Every Door Direct Mail Brings To Your Business
Helps your magazine or direct mail succeed. Create an advertising buzz at low postage costs that gets your printed piece noticed and delivered effectively at affordable rates.
Reaches target consumers. With EDDM, you can saturate an entire neighborhoods / zip codes, and your mailing gets directly into the hands you want to reach.
Flexible. Every Door Direct Mail is ideal for spot saturation or larger distribution, all at lower postal rates.
USPS Mail Regulations
Interprint DOES NOT provide advice or approval to customer's designs or physical attributes of the printed piece in regards to USPS regulations and compliance issues.
It is recommended that you work directly with the USPS in all matters concerning mailpiece design, standards, regulations and acceptance of the printed piece and ability to mail in accordance with the USPS.
Contacting The USPS / Mailpiece Design Analyst
Mailpiece Design Analysts (MDA) are specially trained postal employees who can answer your questions regarding mailpiece design. These employees provide advice and evaluate mailpieces for automation compatibility and automation-based prices. MDAs provide technical assistance on mailpiece design.

For assistance with mailpiece design questions and review of your mailpieces, contact a Mailpiece Design Analyst by contacting the MDA Support Center:


Phone 855-593-6093
Send a request via email to MDA@usps.gov
The MDA Support Center is open Monday – Friday, 7:00 am – 5:00 pm, CT.

USPS Stated Delivery Times

Listed are some commonly used classes of mail and the estimated delivery times from the USPS for domestic classes of mail:




USPS Marketing Mail
(Formerly called Standard Mail or 3rd Class Mail or Bulk Mail)
* The USPS DOES NOT guarantee delivery within a specified time.


Results do vary from the USPS. There is NO guaranteed delivery times from the USPS, only "typicals". Market Mail typically can be delivered in 2 to 9 business days locally, but nationwide it could take 1 to 4 weeks. Results vary from the USPS. You may need to consider other choices if you have a rapidly approaching event or expiration date.


EDDM
* The USPS DOES NOT guarantee delivery within a specified time.


Results do vary from the USPS. There is NO guaranteed delivery times from the USPS, only "typicals". EDDM typically can be delivered in 3 to 10 business days locally. Results vary from the USPS. You may need to consider other choices if you have a rapidly approaching event or expiration date.


First Class Mail
* The USPS states delivery in 1 to 3 business days.





Please Note: Estimated delivery times are according to the USPS. The USPS does NOT guarantee delivery. There is no guarantee on delivery time and no money back from the USPS if not on time.


To visit the USPS site to view delivery times:

https://www.usps.com/ship/first-class-mail.htm
http://pe.usps.com/text/dmm300/243.htm



Using Our Indicia / Company Permit
USPS Website: P040 Permit Imprints
Under section 3.4 ( Company Permit Imprint )
On a mailpiece that includes the Interprint indicia, our indicia is called a "company permit imprint". Please note that the USPS requires all mailings using a company permit the following:
"Each mailpiece bears a complete domestic return address".
For more information visit the USPS web site at:
http://pe.usps.com/Archive/HTML/DMMArchive20030810/P040.htm


Non-Profit Permit Information
Interprint is not eligible for Non-Profit status, therefore the USPS will not provide us with an non-profit permit of our own. However, if your organization holds a non-profit permit, Interprint can use that permit information to process and mail for you under your non-profit permit.

If your organization plans to mail using Non-Profit postal rates, you will need the following: Be an approved Non-Profit Organization, and hold a Non-Profit Postal Permit of your own at the post office where the mail is planned to drop. If your permit is from another post office outside one of the facilities in which we currently own permits, you will need to obtain prior approval at one of these post office facilities ( Tampa, FL / St. Petersburg, FL / Manasota, FL ), before we can process any of your mail. The key is that you must have prior written approval from the USPS, which can take up 5 to 10 business days for you to obtain.


Booklet Tabbing / Sealing

For projects that require tabbing, or to know if your mailpiece is required to have tabs or sealing, please review all USPS regulations and consult directly with the USPS during the design phase of your project before you send files for printing and mailing. For additional information visit the USPS web site:
http://pe.usps.com/businessmail101/postage/tipsPermit.htm