Interprint Web Printing and Magazine Printing.
The Printing People For Magazines & Catalogs
For over 48 years, the Interprint name has been synonymous with quality printing. Our specialty: Magazine and catalog printing, along with direct mail and digital media. Our commitment: Continually invest in the latest technology, combined with on-going employee training programs to ensure we exceed our customer's expectations. Our goal: To help your business succeed and grow in today's competitive business environment.

Play About Us Video


Trust your print production to a name that has built a reputation throughout North America as a leader in the industry.

• State-Of-The-Art, Magazine & Catalog Print Production.
• Saddlestitch & Perfect Binding Produced In-House.
• UV Gloss & Matte Coatings Done On-Site.
• Complete In-House Mailing Services.
• Chain-of-Custody Tri-Certified SFI, FSC, PEFC.
• G7 Master Qualified.
• On-Line Digital Media Services.

When you need projects professionally managed along with precise timing and speed, we have you covered. Whether you need small quantity niche magazines, publications and catalogs or higher volume press runs, our wide range of equipment and production capabilities match the needs of publishers, corporate buyers and in-house marketing professionals. From our larger full size heat set web press equipment and full size sheet fed presses, down to our digital press line up, Interprint has the right size equipment for your next project. You'll benefit from our hands on personal approach with attention to detail, which our 48 years of experience lends to each product.
Learn more about our Magazine Printing


WEB Printing - A Family Tradition Continues
Privately held, we are family owned and managed by the same family of printing professionals that founded the company in 1965. In the third generation of family stewardship, daily management of business operations include the core values and principles in which the company was founded on:

"We strive to serve our customers with innovative and responsive solutions to their needs. Our managing staff understands the value of our employees. We conduct ourselves with integrity by treating our customers, employees, and suppliers with respect, and pledge to give back to our community"
- James E. Morten, founder and CEO of Interprint Web Printing.
Learn more about our Web Printing Services

On-site mailing services offer the ease of turn-key production for local, national and international USPS mail processing, we're strategically located near one of Florida's largest US Postal Periodical Bulk Mail Centers. Learn more about our Mailing Services.





Looking for low postage rates on your next mailing? With Every Door Direct Mail you can saturate an entire neighborhood with your printed product, magazine or direct mail program, all at low postage rates. Learn more about Every Door Direct Mail
Compared to sending hard copy proofs for next day delivery, our On-Demand proofing process offers one of the industry's most advanced on-line proofing solutions. Interprint's remote file submission option allows customers to process their print ready pdf files 24 hours-a-day, 7 days a week, completely independent of Interprint's internal production. Learn more about ON-DEMAND Proofing.
We are
Chain-of-Custody Tri-Certified SFI, FSC, PEFC
, and committed to printing made from eco-friendly raw materials, along with leading environmental affiliations and programs. In our customer relationships, we express the value in adopting environmentally friendly choices in business and at home. We have invested in technologies that lower VOC emissions, reduce energy usage, maximize waste reduction processes and recycle materials from our facilities and manufacturing areas. Our industry affiliations include annual reporting and certification audits, that ensures sustainable green products and business practices to reduce our environmental impact today, and for future generations.
Learn more about our GREEN PRINTING.
Our Printing Plant Is GROWING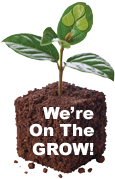 Interprint's
construction / expansion
project to our main facility has been completed! In the new facility, additional production equipment was installed to further extend our "all inclusive in-house services". For magazine & catalog printing and mailing, plus online digital media, Interprint's in-house services provide fast project turnaround, under one roof and one company direction. Contact us today and we'll quote your next print production with cost effective services, all made within the Interprint facilities.
Print Poll
What kind of file formats do you commonly submit for printing?
(3456 votes)